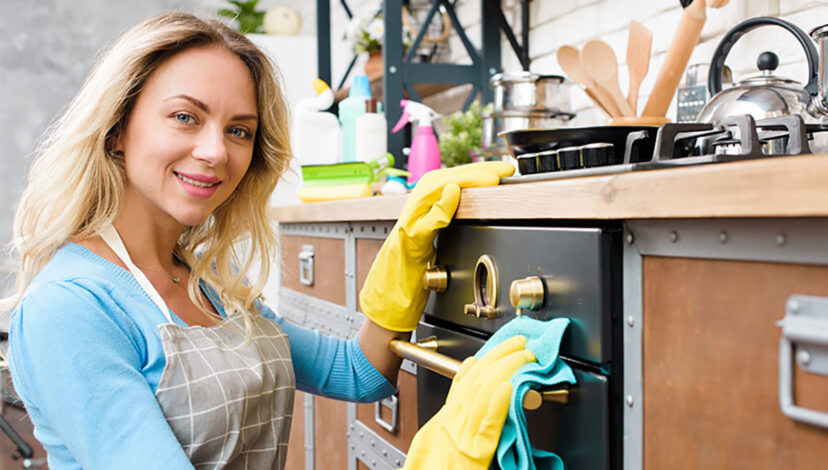 Help in your household
Ironing? Window cleaning? Our housewife will help you with what you need!
Do you need help at your household from time to time? Sometimes it´s standard cleaning, other times just ironing and vacuuming or window cleaning? Book a household help from us – our housewife – and she will help you with what you need. But the most important thing is, she saves your time.
Our housewife is something like your helping hand. She will do instead of you, what you just can´t manage. The diversity and scope of housework depends only on your requirements. You will always agree in advance or at the place what she will do at the agreed time. Our housewife can completely replace our standard cleaning service if the customer prefers a personal, so to speak, "homely" approach.
Advantages of our housewife
personal approach, kind of relationship building
tasks management according to your requirements and needs
time flexibility – by agreement
using of your prefered cleaning detergents
less stress and more time for you
Ironing
Don't you hate ironing too? Or there is just no time left for it? Do not worry, we are happy to iron:)
Our housewife can easily help you with it or one of our cleaning ladies during your standard cleaning appointment can do that. Regularly or once in a while, it´s up to you. All you have to do is to book it in advance and when the D-Day comes, prepare everything needed – an iron, an ironing board and, of course, the laundry that needs to be ironed.
Window cleaning
We will take care of your windows with everything that goes with it. This also means frames, indoor and outdoor window sills, interior or exterior blinds. We will bring everything with us, you don´t care about anything. All we need is access to running water. We will first take care of your interior or exterior blinds, which are usually really dusty, then we will clean and wipe outdoor and indoor frames and window sills, and finally we will clean and polish the windows themselves.
A simple time estimate that fits in most households is that indoor or outdoor blinds usually take as much time as the windows themselves. And together – windows + blinds – usually take as much time as the standard cleaning of the entire apartment. In apartments with a larger number of windows, glazing on loggias, or unmaintained blinds, the time is even higher.
In general, we always have to remember regarding windows that if the window is regularly maintained, at least twice a year, the resulting time will always be shorter than for windows that have not been cleaned for years. Not to mention really messy blinds with deposits of settled dust. In some cases, these can not only double but even triple the final time of window cleaning.
Otázky a odpovede